Leveraging LinkedIn
Topic: Special Interest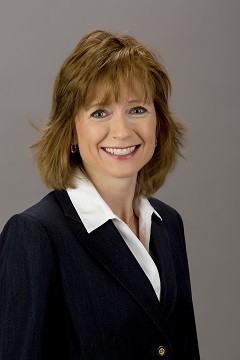 Learn strategies and best practices for building and managing your personal and company brands. Get tips, tools, and insights to create effective profiles and pages that attract followers. Find out how to build connections and deepen relationships by knowing what to post, when to post, and how to post for maximum engagement.
Speaker(s): Karen Appelgren Karen Appelgren is the Business Retention and Expansion Program Manager at the Idaho Department of Commerce. She leads a team that supports existing Idaho companies and strengthens communities across the state to spur economic vitality and ensure a business -friendly environment. Karen brings to the role an extensive background in small business consulting, finance, marketing, public relations, sales, organizational leadership, teaching, and career services. Karen's experience includes nearly seven years developing, launching, and leading the Zions Bank Business Resource Center. Prior to that, she helped relaunch an earlier version of the Women's Business Center of Idaho. In both positions, Karen provided customized one-on-one business consulting and loan packaging while creating and delivering workshops to help aspiring or established small business owners start, grow, and finance their ventures. Her efforts contributed to the bank's ongoing #1 SBA Lender ranking in Idaho. Karen serves in an advisory capacity on the Idaho Manufacturing Alliance board, the Idaho Veterans Chamber of Commerce board, and the Idaho Economic Development Association board. She has served on the planning team for Boise Entrepreneurship Week since 2018 and has been a mentor for Boise State University's Venture College. In 2020, Karen was ranked #6 on the Idaho Business Review's Power 25 List of Most Influential Men and Women Ushering the Startup Community in Idaho. Karen was selected as a 2016 Idaho Business Review Excellence in Finance Honoree as well as a 2016 Idaho Business Review Women of the Year Honoree. Karen graduated magna cum laude with a bachelor's degree in Business Administration from Northern Arizona University in Flagstaff. She is a graduate of the 2016 Washington Bankers Association's Executive Development Program.
Co-Sponsor(s): Idaho Department of Commerce

Idaho Commerce Logo_2022 (10 KB)
Fee: No Cost
Already Registered?
Sign in
for more information.